Here is the list of best Indian novels in English you can read in your spare time to improve your English and knowledge as well. Reading novels is the best way to improve English & vocabulary. I have written best novels to read for beginners in English.
The God of Small Things By Arundhati Roy
A novel that is the measure of affection and the reduction of it. It bear the weight of a heavy soul… kept in a jar, tightly sealed full of anguish, regrets, misplaced remembrance, and shattered kinship. You see glances of it through cracks in the surface left behind by the piercing eyes of one's political, artistic, and classical predispositions.
The Inheritance of Loss By Kiran Desai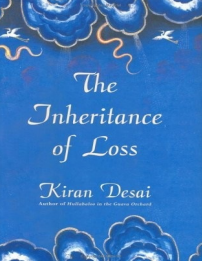 The Inheritance of Loss is a revelation in the possibilities of the novel. It is vast in scope, from the peaks of the Himalayas to the immigrant quarters of New York; the gripping stories of people buffeted by the winds of history, personal and political.
The Diary of a Young Girl By Anne Frank
This novel manifests the supremacy of love and human values amidst a real life situation, horrifying circumstances and complex characters. The first person narration of the diary makes it all the more appealing. The thought- processes of a teenager, her point of view and her gradual adaptation to the circumstances are a few of many striking features of this book.
The White Tiger By Aravind Adiga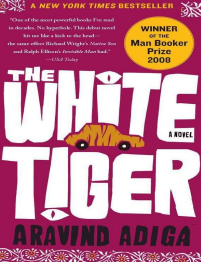 The White Tiger offers a story of coruscating wit, blistering suspense, and questionable morality, told by the most volatile, captivating, and utterly inimitable narrator that this millennium has yet seen. In one Sentence, The white Tiger is a story of Self Made Entrepreneur.
Sea of Poppies By Amitav Ghosh
Sea of poppies is a classic novel sets in 1830s, opposed to backdrop of earliest set of opium wars. In 1830s, India was the largest producer & supplier of opium. The British wealth pursuit in India accumulate enormous wealth that keep up the Colonial rule by switching the Banks of Ganga into a sea of poppies to develop opium & export it unlawfully to China.
The Palace of Illusions By Chitra Divakaruni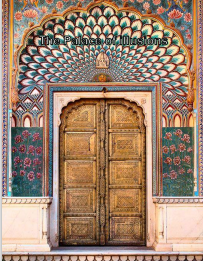 The novel is retelling of Mahabharata, the great Indian epic from Draupadi also known as Panchali. The Palace of Illusions is a best retelling of Mahabharata from a Draupadi, a wife of five Pandavas & daughter of King Drupad.
Train to Pakistan By Khushwant Singh
Train to Pakistan is the story of Partition of India and Pakistan in 1947. This book flawlessly captured the trauma and suffering which happened during the time of partition of Pakistan from India. Train to Pakistan is sublime novel by Khushwant Singh which recalls the story of village Mano Majra which was in India and newly created Pakistan border.
The Immortals of Meluha By Amish Tripathi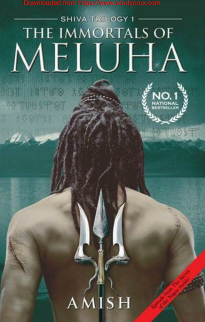 The Immortals of meluha is a journey of common man who become Mahadev or God throughout the book. It is a story of a common man with great destiny. The story of a novel starts from Mansarovar Lake, a time of sunrise, Shiva is looking at a sky & remembering his care free childhood days.
The Shadow Lines By Amitav Ghosh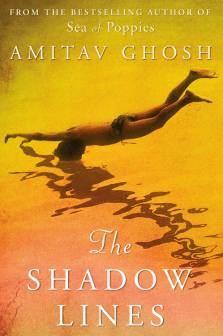 The shadow lines is a famous novel written by Amitav Ghosh & it was published in 1988. The book setting is in India, England and East Pakistan. The Shadow line is a story of Indian Bengali family of three generation. The book is narrates by Unknown person who was born in 1953 in Calcutta.
The Hungry Tide By Amitav Ghosh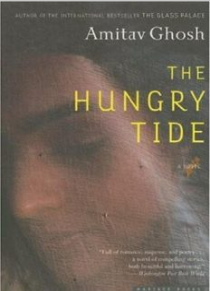 The Hungry Tide is a Sixth novel by Famous Indian Author Amitav Ghosh and it was published in 2005. The Novel has won Hutch Crossword book award for fiction in 2004. The story of book is a conflict between man and nature and it is set in the Island of Sundarbans, a mangrove area nearby of Bay of Bengal. The novel is trying to teach us that how people because of their lack of knowledge and poverty are destroying environment and creating an imbalance in nature.
Sea of Poppies By Amitav Ghosh
Sea of poppies by Amitav Ghosh Summary story goes around a Ship called Ibis. The ship was originally built in America for transporting slaves from Africa. The Sea of Poppies novel is written by famous Indian author Amitav Ghosh. The novel was published in 2008 & it was awarded with Man Booker Prize in 2008. It is a first volume of Ibis Trilogy.
Untouchable By Mulk Raj Anand
In novel untouchable the author has shown dark reality of caste discrimination among Hindus in India. The book has flawlessly captured the suffering of lower caste people among Hindus. The novel story starts with Bakha, who work as a toiler cleaner in his town.
Swami and Friends By R.K Narayan
The Swami and Friends is a first trilogy novel written by Rk Narayan and it was written between the years of first and Second World War. The novel was written in early 1930s and it was published in 1935. The Story of novel sets in fictional town named Maalgudi, South India.
The Guide By R.K Narayan
The novel "Guide" is written by famous Indian author R.K Narayan and it was published in 1958. The novel was awarded with Sahitya Academy Award in 1960. The story of novel is set in South Indian fictional town of Malgudi and it is centers around a protagonist named Raju, an innocent & intelligent man who work as a guide.
The English Teacher By R.K Narayan
An autobiographical novel "The English Teacher" is written by famous Indian author R.K Narayan and it was originally published in 1945. The Story of book centers around three major characters named Krishna, an English lecturer, his wife named Susila who is a housewife and their loving daughter named Leela, a preschool student.
The Room on the Roof By Ruskin Bond
The "Room on the roof" is a first novel of famous Indian author Ruskin Bond & he wrote it when he was just 17 years old. The novel was originally published in 1956 and it has won John Llewellyn Rhys Prize in 1957. The story of novel center around Rusty, a 17 years old Anglo Indian orphaned boy who lives with his guardian named Mr. John Harrison and Mrs. Harrison.
The Blue Umbrella By Ruskin Bond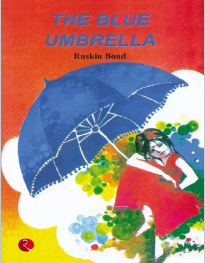 The "Blue Umbrella" novel is written by famous Anglo-Indian author Ruskin Bond and it was originally published in 1980. The story of novel was taken into Hindi film in 2005 which was directed by Vishal Bhardwaj and it thereafter won National film award for best children film of the year.