The List of Best books by famous Anglo-Indian author Ruskin Bond which you can read to inspire yourself in life. The Best books of Ruskin Bond for Kids, teenage, adults and for beginners as well. Lets begin the list of best books which you can read as beginner or expert.
The Best Books of Ruskin Bond
THE BLUE UMBRELLA ( 1974 )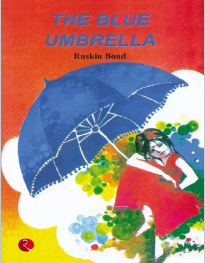 The Blue Umbrella novel is specially for children but the story of novel is so inspiring and amazing that it can change the perception of adults as well. The story of book revolves around a girl named Binya Devi who lives in a valley of mountains in Himachal Pradesh. She has one younger brother named Bijju and caring mother, and they all live together in a mountains of Garhwal. The story of novel centres around Binya and her beautiful blue umbrella which she get as return gift from tourist who were on vocation in Binya's village.
THE ROOM ON THE ROOF ( 1956 )
The Room on the Roof is a novel which was originally published in 1956 and it has won John Llewellyn Rhys prize in 1957. The story of novel revolves around an Anglo-Indian boy named Rusty, a 17 years old orphan boy who lives with his guardian named Mr John Harrison in Dehradun, Uttarakhand. The Second important character of novel is Mr. John Harrison, a very strict English man who don't like Indian at all and want Rusty to stay away from Indian because he want him to be a complete Englishman.
CHERRY TREE ( 1980 )
The Story of novel "Cherry Tree" is revolves around a boy named Rakesh who lives in his grandfather home which is located in Mussoorie, Uttarakhand. The story begins when he planted a cherry seed in his garden and starts taking care of it every single day. Throughout the story of book you will learn like how cherry seed will become strong Cherry Tree against all odds.
THE NIGHT TRAIN AT DEOLI ( 1988 )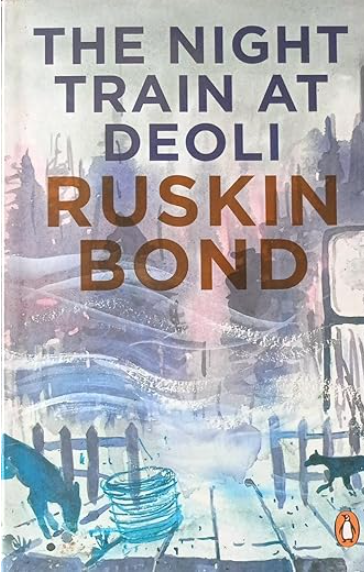 The Night Train at Deoli is a real life story inspired from Ruskin Bond's life. The story of book centers around a railway station named Deoli where our story narrator Ruskin Bond meet a poor basket seller girl and fall in love with her at first sight.
ANGRY RIVER ( 1972 )
The Angry river is a children novel which focuses on a girl named Sita who lives with her grandparents in deserted island. The story starts with Sita whose grandmother is very ill, so Sita and her grandfather decides to take her into a hospital in city town. Since their boat is very small so her grandparents leave Sita in home and advices her not to leave the home unless it is very important.
THE GREAT TRAIN JOURNEY ( 2018 )
The Great Train Journey is consist of short biographical inspiring stories which describe the imagination of child, his dream and aspiration to become great in life. Throughout all the short stories author share his experiences of travelling in a trains of India. The author also shares the location, smells and people he met in his long train journey in India.
SCHOOL TIMES ( 2010 )
School Times By Ruskin Bond has two short inspirational stories, first story is about The Four Feathers and second story is about "Granny Glasses". The book has other stories as well but with other author which are edited by Ruskin Bond. The best thing about author is his simplicity in writing, he write inspiring stories with simplicity which even children can read and understand easily. All the books of author are written in very simple English, even beginners can understand.
TIGER IN THE TUNNEL ( 2019 )
Tiger in the Tunnel is a short story book about small poor family who has one boy named Tembu, a 12 years old boy, Baldeo, a security guard and father of Tembu, and her mother and sister and they all live in a small house nearby of dark forest. The story begins with Tembu's father who get a job as security guard in nearby Railway station to full his family daily needs. The problem occur when Tembu's father was killed by dangerous man eater tiger inside of Railway tunnel.
ROADS TO MUSSOORIE ( 2005 )
Roads to Mussoorie is kind of like a autobiographical novel in which author has shared his memorable events and stories of his childhood memories in Mussoorie. Throughout the novel you will learn about the beautiful places of Mussoorie, a Queen of Hills located in Uttarakhand. If you are never been to Mussoorie, don't worry author will take there with this book through his writing style.
THE TREE LOVER ( 2001 )
As the title propose the book is about nature, love of trees and it is an autobiographical novel of Ruskin Bond and his grandfather. In this book author has shared his grandfather stories about the love for tree and nature.