I have written best book summaries which you can read in just five minutes. The best self help books which you can read to make your life meaningful. You can read any of these book summary in just five minutes.
THE BEST BOOK SUMMARIES
The Best Book Summaries For Free
List of Best Book Summaries : –
RICH DAD POOR DAD BY ROBERT KIYOSAKI
This book is for people who are ready to move beyond job security and begin to achieve financial security. It's not an easy life path, but the prize at the end of the road, financial freedom, is worth the journey. This book is written for people who are ready to change quadrants, especially for individuals who are currently in the E and S categories and are contemplating moving to the B or I category.
THINK AND GROW RICH BY NAPOLEON HILL
Think And Grow Rich was inspired by Andrew Carnegie, after he had made his millions and retired. It was written by the man to whom Carnegie disclosed the astounding secret of his riches—the same man to whom the 500 wealthy men revealed the source of their riches.
All who read, understand and apply this philosophy will be better prepared to attract and enjoy these higher estates which always have been and always will be denied to all except those who are ready for them.
THE 48 LAWS OF POWER BY ROBERT GREENE
The 48 Laws of Power a kind of handbook on the arts of indirection. The laws are based on the writings of men and women who have studied and mastered the game of power. The 48 Laws of Power can be used in several ways. By reading the book straight through you can learn about power in general. A thorough reading of the book will inspire thinking and reevaluation long after you finish it.
DEEP WORK BY CAL NEWPORT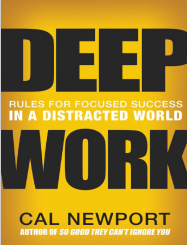 In an age of network tools, in other words, knowledge workers increasingly replace deep work with the shallow alternative—constantly sending and receiving email messages like human network routers, with frequent breaks for quick hits of distraction.
Deep work is not, in other words, an old-fashioned skill falling into irrelevance. It's instead a crucial ability for anyone looking to move ahead in a globally competitive information economy that tends to chew up and spit out those who aren't earning their keep.
MONEY MASTER THE GAME BY TONY ROBBINS
Money master the book is to empower individual investors while simultaneously helping those who have slipped through the cracks or been left behind by society.
Money master the game book isn't just about adding value—it's really about how to go from where you are today to where you truly want to be, whether that's financially secure, independent, or free.
Best Books To Read For Beginners
IKIGAI : THE JAPANESE TO LONG AND HAPPY LIFE BY HECTOR GARCIA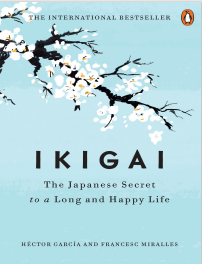 The purpose of this book is to bring the secrets of Japan's centenarians to you and give you the tools to find your own ikigai. Because those who discover their ikigai have everything they need for a long and joyful journey through life.
NEEM KAROLI BABA MIRACLES | LOVE AND COMPASSION
Sri Neem Karoli Baba Maharaj appeared to be an ordinary human, but he was actually divinity incarnate. He inspired people in unseen, intangible ways. No one could predict the behaviour of Neem Karoli Baba.
Sri Neem Karoli Baba was the very embodiment of grace and compassion. He showered affection, fed people, and made them laugh. He loved everyone without discrimination and could not bear to see anyone in distress.
THE DAILY STOIC BY RYAN HOLIDAY
As Stoicism progressed, however, it focused primarily on two of these topics—logic and ethics. Making its way from Greece to Rome, Stoicism became much more practical to fit the active, pragmatic lives of the industrious Romans.
Whatever it is, whatever you're going through, there is wisdom from the Stoics that can help. In fact, in many cases they have addressed it explicitly in terms that feel shockingly modern.
THE FOUR AGREEMENTS BY DON MIGUEL RUIZ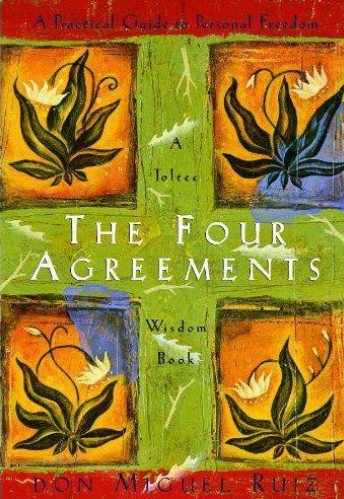 You need a very strong will in order to adopt The Four Agreements — but if you can begin to live your life with these agreements, the transformation in your life will be amazing. You will see the drama of hell disappear right before your very eyes. Instead of living in a dream of hell.
THE $100 STARTUP BY CHRIS GUILLEBEAU
Starting your own business doesn't have to be expensive or difficult. Follow Chris's advice, and you'll help people, have fun, and never work for 'the man' again. This book is different, and it has two key themes: freedom and value.
GETTING THINGS DONE BY DAVID ALLEN
Getting Things Done is a road map to achieve the positive, relaxed focus that characterizes your most productive state. Getting things done book offers a proven method for High kind of performance workflow management.
THE 7 HABITS OF HIGHLY EFFECTIVE PEOPLE BY STEPHEN COVEY
This book is filled with practical wisdom for people who want to take control of their lives, their business and their careers. The 7 Habits of Highly Effective People embody many of the fundamental principles of human effectiveness.
THE ART OF WORK BY JEFF GOINS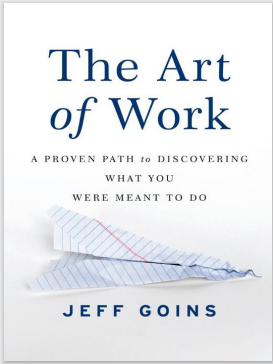 The Art of Work Summary author says there are books that talk about how to find your dream job or what it takes to become an expert—this just isn't one of them. The Art of Work is a book about vocation, a word that has come to mean something very different from the original definition.
THE MAGIC OF THINKING BIG BY DAVID SCHWARTZ
In every chapter of this book you will find dozens of hardheaded, practical ideas, techniques, and principles that will' enable you to harness the tremendous power of thinking big, so as to gain for yourself the success, happiness, and satisfaction you want so much.
1 2 3 MAGIC BY THOMAS PHELAN
If you are raising young children, the 1-2-3 Magic book might be your ticket to effective and enjoyable parenting. 1-2-3 Magic describes straightforward methods for managing the behavior of children from the ages of approximately two to twelve, whether they're average or special-needs kids.
NO DRAMA DISCIPLINE BY DANIEL SIEGEL
Author says In this book, we'll introduce you to what we call a No-Drama, Whole-Brain approach to discipline, offering principles and strategies that will remove most of the drama and high emotions that so typically characterize discipline. As a result, your life as a parent will be easier and your parenting will become more effective
AWAKEN THE GIANT WITHIN BY TONY ROBBINS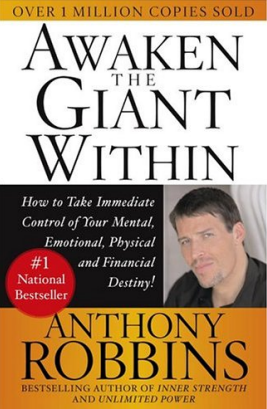 Tony Robbins says in life, lots of people know what to do, but few people actually do what they know. Knowing is not enough! You must take action. If you will allow me the opportunity, through this book I'll be your personal coach. What do coaches do? Well, first, they care about you.
GET SMART BY BRIAN TRACY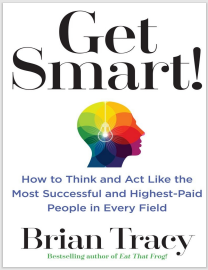 This book contains some of the best combinations ever discovered in terms of thinking tools that enable you to make quantum leaps in your life. In many cases, what holds you back is simply a matter of perspective, your particular way of looking at things.
THE PURPOSE DRIVEN LIFE BY RICK WARREN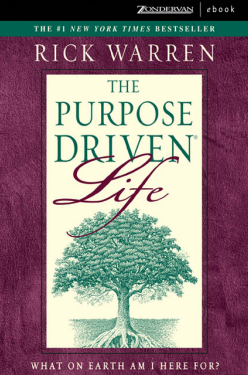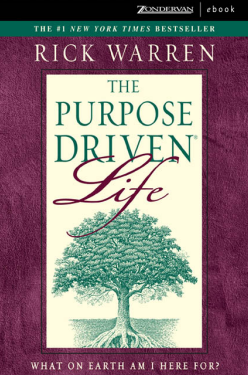 This book will help you understand why you are alive and God's amazing plan for you—both here and now, and for eternity. Rick Warren will guide you through a personal 40-day spiritual journey that will transform your answer to life's most important question: What on earth am I here for?
HOW TO WIN FRIENDS & INFLUENCE PEOPLE BY DALE CARNEGIE
"Education," said Dr. John G. Hibben, former president of Princeton University, "is the ability to meet life's situations." If by the time you have finished reading the first three chapters of this book—if you aren't then a little better equipped to meet life's situations, then I shall consider this book to be a total failure so far as you are concerned. For "the great aim of education," said Herbert Spencer, "is not knowledge but action." — Dale Carnegie
GOOD TO GREAT BY JIM COLLINS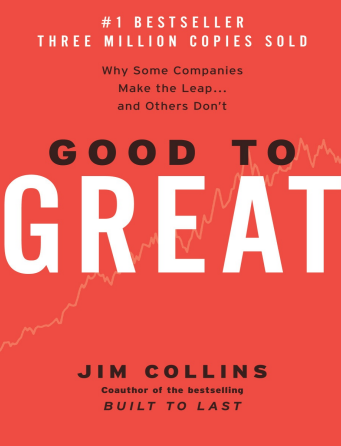 This book is not about the old economy. Nor is it about the new economy. It is not even about the companies you're reading about, or even about business per se. It is ultimately about one thing: the timeless principles of good to great.
ZERO TO ONE BY PETER THIEL
Zero to One is about how to build companies that create new things. It draws on everything author learned directly as a co-founder of PayPal and Palantir and then an investor in hundreds of startups, including Facebook and SpaceX.
NO EXCUSES BY BRIAN TRACY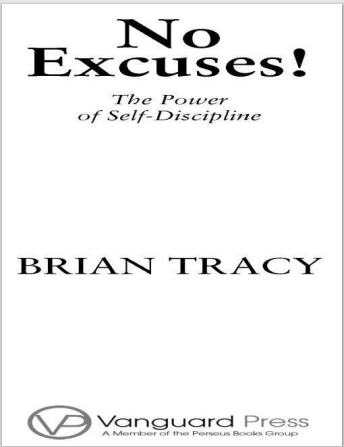 This book is written for ambitious, determined men and women who want to achieve everything that is possible for them in life. It is written for people who are "hungry" to do more, to have more, and to be more than they ever have been before. This book will serve as your step-by-step guide to becoming a remarkable person who is capable of remarkable achievements
You can buy these books on Amazon